MG HS PLUG-IN HYBRID
Morris Garages is the driving force behind the advancement
in hybrid technology and pushing the limits of innovation
by introducing a contemporary design showcasing the all-new MG HS PHEV
MG HS Plug-in Hybrid is MG's third model with an electrified powertrain and our first ever hybrid car. It uses the petrol model's 1.5-litre turbocharged engine working in tandem with a 90kW electric motor to give an EV-only range of 32 miles with zero tailpipe emissions – plenty enough for most commutes.
Inside, soft-touch materials reign supreme as MG's designers have prioritised comfort and quality to make the cabin a very inviting place. The well-appointed driving position and roomy seats make MG HS Plug-in Hybrid a quality space for quality family moments.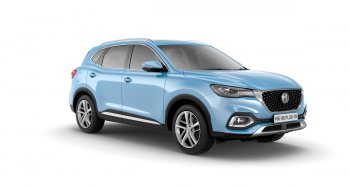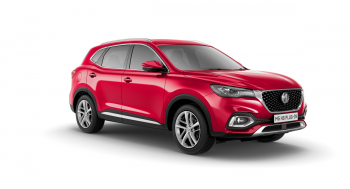 Have it all with the MG ZS, All New MG HS, new MG3, and Wuling New Cortez – offering premium features, spacious comfort, sporty and distinctive design, and cutting-edge technology, making them affordable and joyous to drive.
Have it all with the MG ZS. Premium features for an economy price. Smart new design and next-level technology. Plus a family-ready SUV that looks good on any city street, and delivers peace of mind with a full 7-year/80,000 mile warranty.
All New MG HS is a large and fully-fledged SUV. It provides customers not only with an impressive amount of space and comfort but also a raised driving position. Sit head and shoulders above the rest.
A 95-year reputation built on sporty and distinctive cars. MGs are both affordable and a joy to drive. The new MG3 is no different. It's one of the best value hatchbacks on the current market. It boasts a wealth of features to make your drive fun and distinctive.
Wuling New Cortez merupakan mobil MPV elegan yang Tangguh dan stylish. Cocok untuk keluarga Indonesia atau pekerja yang selalu aktif setiap harinya. Varian New Cortez sudah menyematkan berbagai teknologi terkini yang membuat mobil ini layak dimiliki.