New Cortez
IoV / Wuling Remote Control App
Voice Command
New Upgraded Comfortable Captain Seat
Multipurpose Seat Tray
Sophisticated 10.25" Display

WULING NEW CORTEZ
FROM $12,460
Wuling New Cortez is an elegant MPV car that is tough and stylish. Suitable for Indonesian families or workers who are always active every day. The New Cortez variant has embedded a variety of the latest technologies that make this car worth owning.
Featured Features of Wuling New Cortez
Wuling New Cortez 2022 is equipped with advanced superior features such as IoV (Internet of Vehicle) or Wuling Remote Control App and WIND (Wuling Indonesian Command) which is the first and only smart voice command in Indonesian in the Indonesian automotive industry. WIND on New Cortez allows users to turn on, turn off, or operate various vehicle features with just voice commands.
Meanwhile, the IoV or Wuling Remote Control App feature allows users to control vehicles remotely with just a smartphone. Starting from heating the car engine, opening and closing windows, to locking the door. This operation can be used with a smartphone through an application, namely MyWuling+.
Wuling New Cortez specifications
The New Cortez 2022 has dimensions of 4,780 mm in length, 1,816 mm in width and 1,755 mm in height. With a 2+2+3 seating configuration or often referred to as the Captain's Seat and a spacious cabin, this car is capable of carrying 7 passengers and lots of cargo.
Wuling New Cortez presents two variants, New Cortez CE and New Cortex EX. Both have the same body shape and are powered by a 1.5 liter turbo engine, with a CVT transmission which is smoother when shifting gears and better fuel efficiency.
The difference between the New Cortez CE and EX lies in the price, but also in the rear suspension sector. The CE type uses a semi-independent suspension, while the EX type uses an independent suspension. While the front suspension both use MacPherson Strut.
New Cortez performance
The specifications for this Wuling Cortez automatic car have a performance engine that is embedded with a powerful 1.5L turbocharger which is claimed to be capable of generating power up to 140 HP/5,200 rpm, with a maximum torque of 250 Nm at engine speed of 1,600 rpm – 3,600 rpm. On the wheel circumference, the New Cortez 2022 uses New Machined Alloy with four 205/55 tires and 16-inch diameter wheels. Meanwhile, both on the front and rear wheels, braking is already using the disc type.
With a stylish and modern appearance, the Wuling New Cortez 2022 consists of four color choices including Aurora Silver, Dazzling Silver, Starry Black and Pristine White.
Wuling New Cortez Exterior & Interior
The exterior of this MPV vehicle is designed with a premium and sporty appearance. Embedded with an elegant 5 diamond logo in a futuristic silver color, the New Cortez looks classy, coupled with the two-tone alloy wheel material and the electric sunroof feature which makes this car look even more classy. Riders will be made more confident thanks to the exterior details of the Wuling New Cortez.
You can also feel an elegant and modern look from the interior in the Wuling New Cortez 2023 cabin. This can be seen in the material around the control panel and the smooth touch of the material on the car door. Plus a seat cushion that functions to be comfortable in the cabin on the first and second row seats.
It looks even more luxurious thanks to the premium black semi-leather seats on this modern car. Supported by the latest multipurpose seat tray feature on the New Cortez EX, Wuling Cortez is ready to accompany passenger journeys with a 7 seater capacity in it.
Turning to the head unit, Wuling New Cortez applies a sophisticated 10.25-inch screen that makes it easy to access various features. Starting from a wireless mirror link that makes broadcasts from smartphones to head units without cables, USB with fast charging, Bluetooth, navigation to vehicle settings to manage vehicle functions.
For safety, you don't need to worry because this vehicle can be relied upon thanks to the various features provided. Wuling Cortez specifications in terms of safety are equipped with Electric Parking Brake (EPB), Rear Parking Camera, Front and Rear Parking Sensor*, Hill Hold Control (HHC)*, Auto Vehicle Holding (AVH), Dual SRS Front & Side Airbags*, ISOFIX , Electronic Stability Control (ESC), and All Seat Safety Belt Indicator*.
*specifically the New Cortez EX type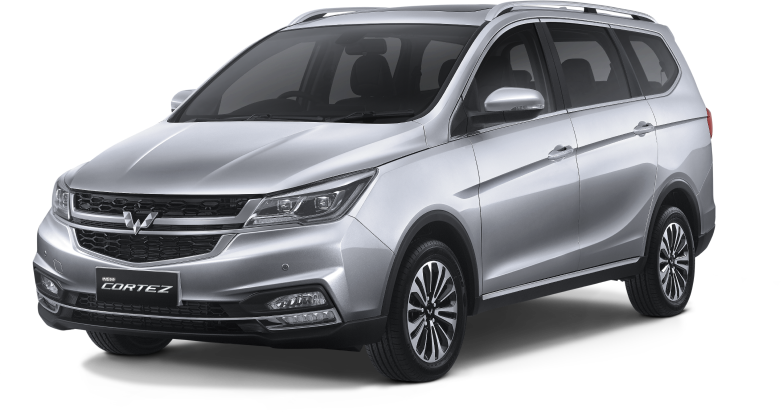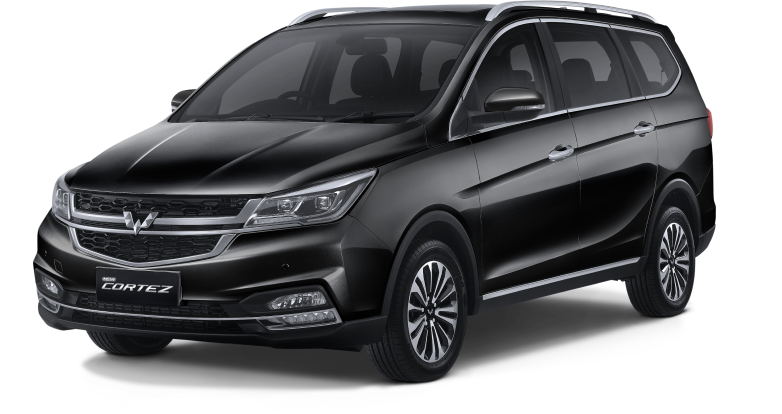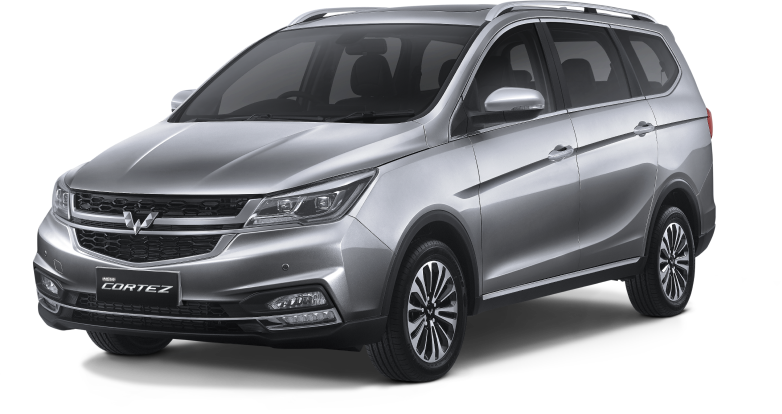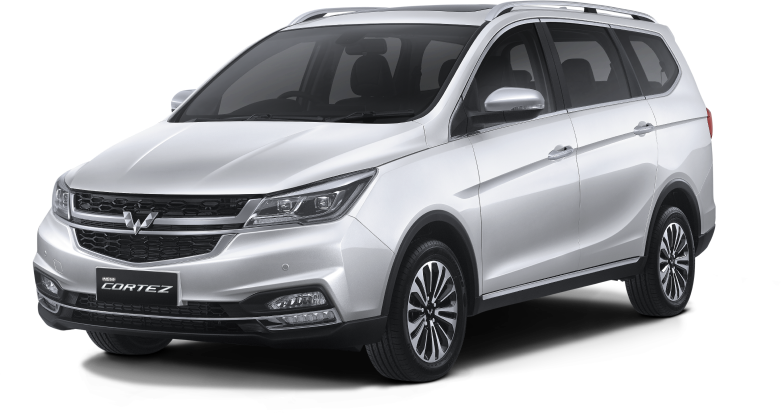 Have it all with the MG ZS, All New MG HS, MG ZST, and Wuling New Cortez – offering premium features, spacious comfort, sporty and distinctive design, and cutting-edge technology, making them affordable and joyous to drive.
MG MCE ZS 1.3T
FROM $9,000.00
WULING CORTEZ
FROM $12,460